every Wednesday until September 2018
we will do this fantastic walk.
Dear friends,
We are going to the walk , every wednesday, on the roof of Portugal.
Ideal place for the whole family.
Who do not like to walk can stay at the leake or the bar.
organised for Quinta das Cegonhas .
Everyone is welcome .
we do the easy version 
Whit a possible swim break .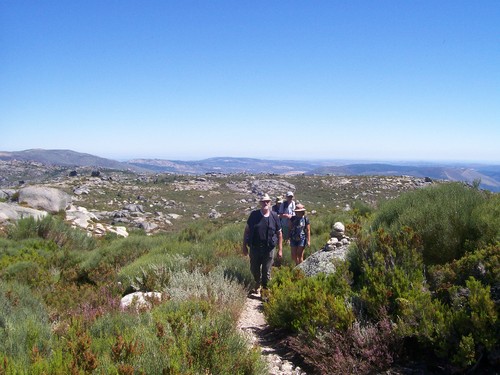 This is approximately a 2 hour walk.
We hike from 10.45 till 15.00
Whit  lunch break
and a swim if you like.
Meeting point at Vale do Rossim at 10.45
at the parking in front of the bar,
If you come from Oliveira do Hospital direction ,
we could meet at the lidl in Oliveira do Hospital at 9.45
and share transport.
Let me know if you need a lift up
or if you have more space in the car .
http://hiking-portugal-mountains.blogs.sapo.pt/3349.html