every tueseday until September 2017
we will do this fantastic walk.
Dear friends,
We are going to the walk , every Tuesday, on the roof of Portugal
with the people of Quinta das Cegonhas .
Everyone is welcome .
due to the heat we will do the easy version on teuseday
whit 2 times swim break .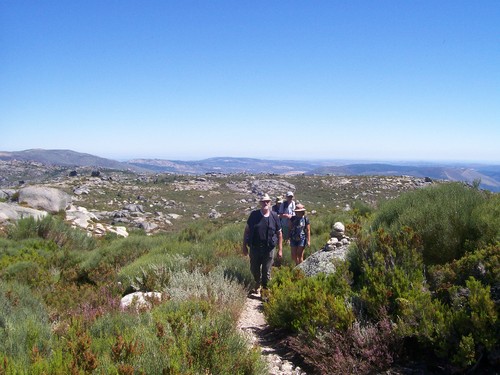 This is approximately a 2 hour hike.
Whit 2 lunche breakes 
and a swim if you like.
Meeting point at Vale do Rossim at 10.45
at the parking in front of the bar,
If you come from Oliveira do Hospital direction ,
we could meet at the lidl in Oliveira do Hospital at 9.45
and share transport.
Let me know if you need a lift up
or if you have more space in the car .
http://hiking-portugal-mountains.blogs.sapo.pt/3349.html